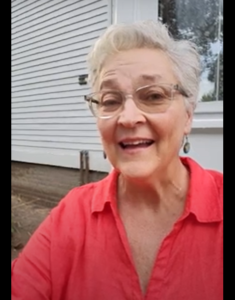 As I'm finishing a second draft of my eBook, "Five Garden Choices for 65 Million Acres of Nature: Environmental Activism at Home" -yes I know that the title is too long, 🙂I'm also re-designing the demonstration gardens here at the Healthy Home Habitats house in Keene, NH to showcase more native plants.
This past month I rehomed an Anne Magnolia tree and a climbing Hydrangea from the prominent bay window along the "Full-Sun, Sharp Drainage" demonstration planting. It's an admittedly painful process. But I am frequently buoyed and reminded of the bigger goal by the increasing number of lovely butterflies I see here now as the number of native plants increases weekly. It's really quite magical.
So, here's a sequence of photos showing progress toward the goal of not only a lovely native plant landscape, Choice #2: Create Your Great American Yarden of Native Plants from the book, but also an example of Choice #4: Reduce Waste, by sealing up leaky house walls to save energy and reduce water infiltration, preventing basement mold. More to come as the project progresses!
#Choice4ReduceWaste #HHH5Choices #renovatenotbuildnew #HealthyHomeHabitats #JustDoIt #HomeSweetHome #SoExcited #1900sHome